If you want to update your Skills go into your account and follow the easy steps.
In My Profile section click on Skills go to the right side of the Skill you want to change and click edit

Then click on the dropdown arrow and look for the skill you want to update

Once you have found the Skill you want to update in the dropdown table click on it to choose it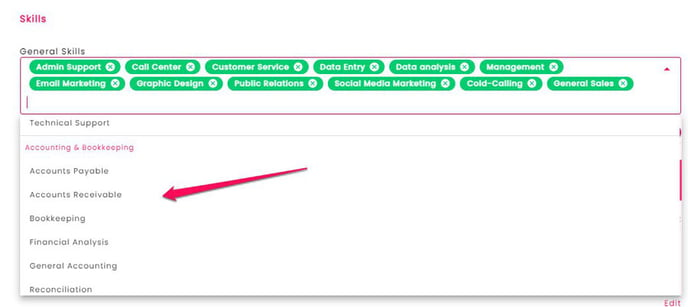 Click update and you will now have added your new skill.

You will now see the new Skill you have added.