When a virtual assistant forgets to add hours during a previous pay period and the pay period closes they are no longer able to add time cards. To pay them for the time they forgot to add you can do one of the following:
Have them add extra time for the missed hours on the current pay period and approve the added time cards.
Create a one time payment and pay them in bulk for the time cards that were not submitted. Remember, even if you pay a one time payment it will still pay out when the pay period is over. Paying a one time payment does not get the assistant paid any quicker.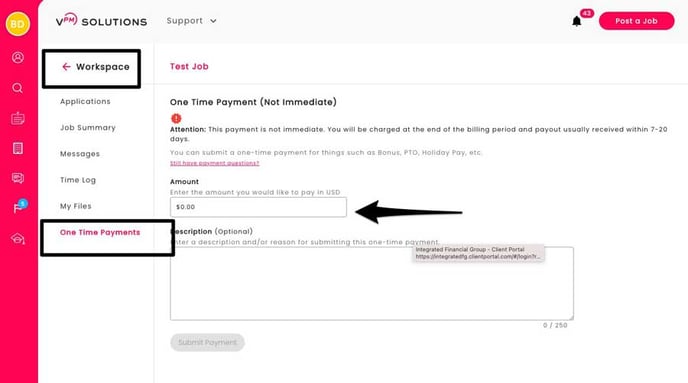 *IMPORTANT: It is the responsibility of the Virtual Assistant to enter their hours on a daily basis, if a Virtual Assistant forgets then their payment will be delayed.