What should I do if my payment was declined.
If you get an email in your inbox like the one below, its because your payment to you virtual assistant has not gone through.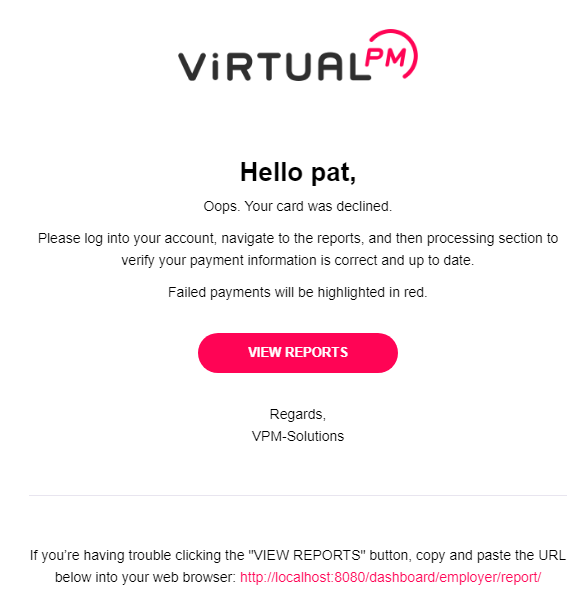 When you get this notification in your email you will have to go into your VPM account, go to reports and click on the tab that says Processing. Here you will see the Payment that has a problem, it will be the one that is in red.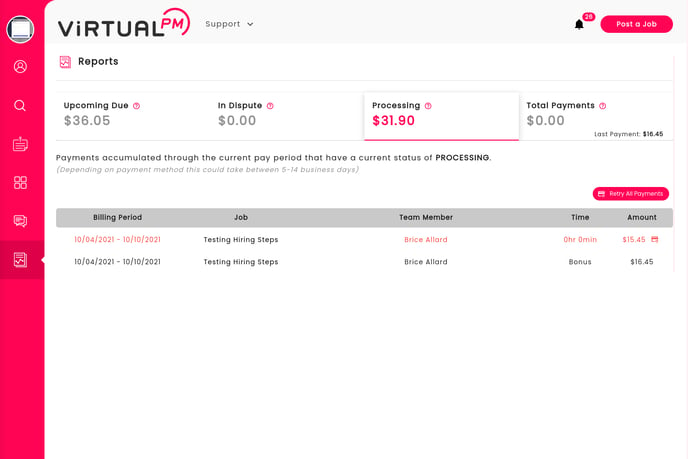 Next to the amount that has not been paid is a card icon, if you hover your mouse over the icon you will get a popup which will tell you that your payment hasnt gone through. It will tell you that you should check your payment method. After you have checked your payment method (bank account for funds, Credit Card Limit, etc) you can click on the red card icon and it will send the funds through.