Adding payout method for Referral Payments
Follow the easy guide to adding your payout method.
In your Profile & Settings click on the Refer & Earn tab, if your Upcoming is below $20 then you will not be able to add a payout method as you will not get any payout below $20.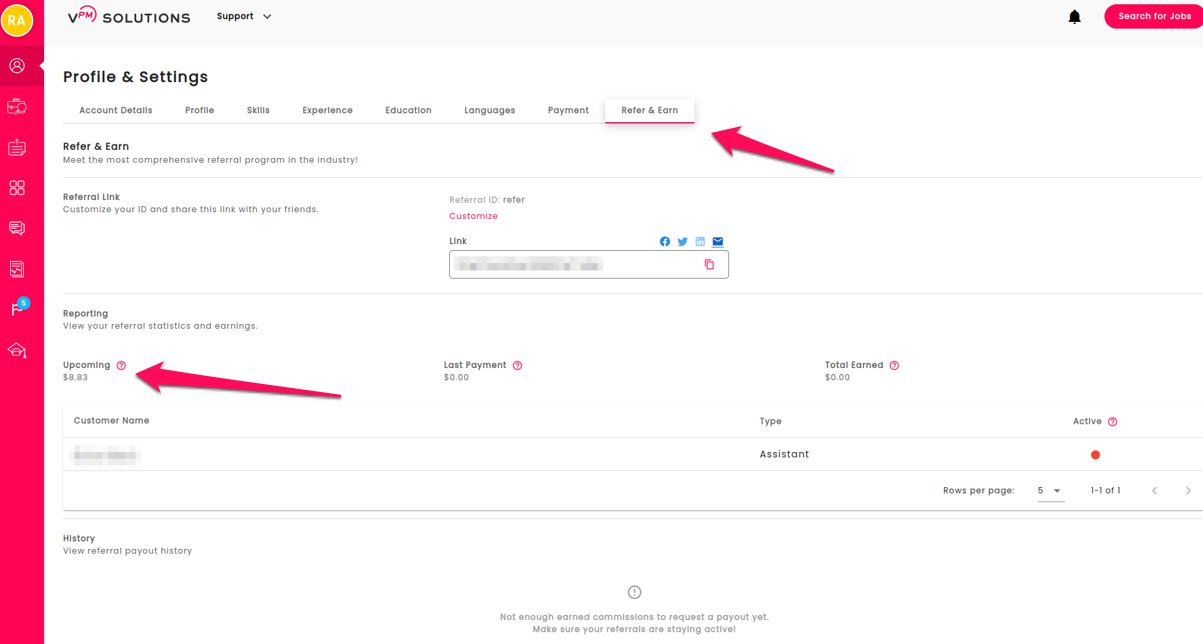 If your Upcoming payout is more than $20 then at the bottom you will have an + Add Payment method tag you have to click to update your banking information so you will be able to receive your first Referal payment.